Sex Toys for Erection Problems (ED): Can They Help?
Tweet
Advertising disclosure: This content contains affiliate links and sponsored product placements. That means that if you make a purchase through one of these links, we receive a commission. See our Advertising Disclosure page for more info.
I have had a number of questions lately from readers who can no longer get an erection. They have a condition called erectile dysfunction (ED).
Are erection problems and ED just a normal part of aging?
Starting around age 50 it is normal for erections to change. They may:
require more tactile stimulation
not be quite as firm
not last as long
require more time for recovery between erections
However, usually erections are still possible and adequate for penetration. Most men enjoy their sexuality throughout their senior years. It is not normal to not to be able get an erection satisfactory for penetration simply due to aging.
What are the first steps to take if you experience erection problems?
If you are having difficulty with erections, you can first try simple lifestyle changes to treat the problem. These might include:
losing weight
drinking less alcohol (no more than two drinks per day)
quitting smoking
If you're not seeing any response after three months, it's time to see your doctor. ED could be your body's way of saying that something is wrong. High blood pressure, heart disease and diabetes are examples of health problems that can present this way. Psychological conditions like depression, anxiety and stress can also cause ED. If you are already taking medication, ask your doctor about the possibility of sexual side effects.
What about Viagra and other similar ED medications?
Your doctor may prescribe Viagra or similar medication as a trial. These work well for most men. However, some men have health conditions prohibiting their use while others experience annoying side effects. Sometimes these medications just can't overcome medical and psychological aspects that may be the cause of ED.
What about non-medical options (sex toys) for ED? Can sex toys help with erection problems?
Once you understand what role, if any, your health is playing in your ED and you have taken the appropriate steps, you may want to explore non-medical options like sex toys. Sex toys are safe, fun, and can open a new world of sexuality for both men and women.
Here are some common types of sex toys that may help with erection problems:
Penis Vibrators & Stimulators
Reduced penis sensitivity can require prolonged tactile stimulation to build an erection, sometimes tiring weakened or arthritic hands. Vibrators are stimulators provide the strong and consistent stimulation that the body no longer can. If you have a female partner who already uses a small external vibrator (called a "bullet") you can try it too! These types of vibrators can be used by any gender on the penis, clitoris, nipples and other erogenous zones.
Penis stimulators (sometimes called "guy-brators") are designed specifically for the penis. One of the best is called the Hot Octopuss PULSE. The main advantage is that it doesn't require an erection to start using and enjoying it! The design accommodates a flaccid penis, and can be used hands-free or, with some lube, as a stroker. The device oscillates and pulses, stimulating the penis head and shaft. You can use PULSE for solo enjoyment or to help build an erection for penetrative sex.
PULSE SOLO ESSENTIAL by Hot Octopuss
In addition to the PULSE, Hot Octopuss has several other penis stimulators, all of which are excellent. You can see them here.
Masturbators & Strokers
Masturbators and strokers have textured interiors to stimulate the penis, and are meant to mimic the feel of intercourse or oral sex. They look like a tube, canister or sheath. These work well for those who can get a partial erection, but not enough of one for penetration. The partially erect penis is inserted into the sleeve. You or your partner move it in a stroking or pumping motion, as you would when masturbating with your hand. You can enjoy these toys for solo pleasure or to help build an erection for penetrative sex. You should use a good water-based lubricant with a stroker.
Some masturbators have a realistic anatomical design, while others are more subtle and discreet. One that we like to recommend is the Fleshlight Flight Pilot, which looks like a flashlight on the outside. It mimics the feel of intercourse with adjustable suction, lifelike interior material, and a number of different textures (bumps, fingers, ribs).

Fleshlight Flight Pilot Male Masturbator
The Sue Johanson Super Head Honcho is a classic favorite. It mimics the feel of oral sex with three suction chambers and a tight-but-stretchy, textured sleeve. This affordable stroker is a good first masturbator to test the waters.

Sue Johanson Super Head Honcho Male Masturbator
C-Rings
C-rings, also known as cock rings, penis rings or erection rings, can be helpful for men who can get an erection, but need some extra help maintaining it long enough for penetration. They are placed around the base of the flaccid or semi-erect penis or around the base of the penis and the testicles. With stimulation (manual, oral, toy), blood flows into the penis with enough force to establish an erection. The ring stops the outflow of blood, which is the culprit in being unable to maintain an erection. It is kept on during intercourse, but shouldn't be worn for more than 20 minutes. Never go to sleep wearing a ring!
Basic C-rings are made of stretchy silicone or rubber, so they don't require precise fitting or measuring. They are also inexpensive, making it easy to try them without much of an investment. Many come in a set of three, allowing you to experiment with size and fit. A good water-based lubricant can make placement and removal of the ring easier.

Lovehoney Get Hard Extra Thick Silicone Cock Ring Set (3 Pack)
Vibrating C-rings are also available and are designed to provide extra stimulation to the penis, clitoris and/or perineum. You can find all different kinds of vibrating c-rings from simple to elaborate. When choosing one, we recommend always looking for body-safe materials and quality construction. Two we like to recommend are the LELO TOR 2 and Hot Octopuss ATOM.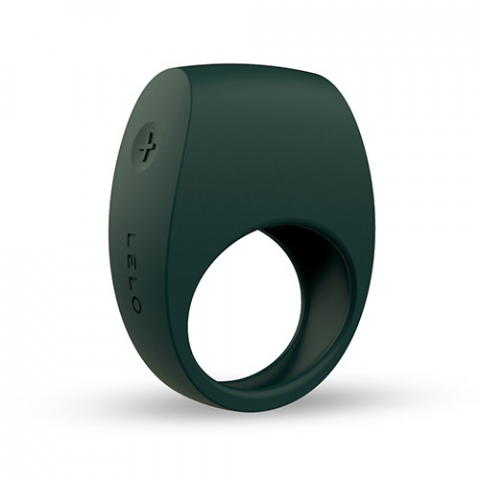 Pumps
Pumps consist of a cylinder that is placed over the non-erect penis. Negative pressure created by the pump causes blood to flow into the penis and creates an erection. A ring is then slipped off the base of the cylinder to maintain the erection. These have long been available by prescription, however they can be less expensive when purchased in a reputable sex shop.
Strap Ons
A strap on is a dildo (an erect penis-like object) attached to a jock-strap-like harness or special underwear. Straps ons are used for penetrative sex. The harness holds the dildo securely in place during thrusting. Using a strap on is one way for couples to enjoy intercourse even when erection is difficult or not possible. It can also help relieve the pressure and worry about whether the penis will be hard enough by providing a ready alternative.
There are two basic categories of strap on dildos: solid and hollow. Solid dildos are used independently/in place of a penis. Hollow dildos act more as a penis extender or sheath; the soft or hard penis fits inside. They can be used when an erection isn't quite firm enough for intercourse or may not last long enough. Dildos may look realistic or not. Some vibrate or have internal nubs for extra stimulation.
Purchasing a strap on is somewhat more complex than buying other sex toys. You can purchase the harness and dildo(s) separately, or as a kit. Many people find starting with a kit easier as you know the dildos will fit the harness. Tantus is a trusted brand that offers a Beginner and Intermediate kit.
Bigger is not always better with strap on dildos. Pay attention to the measurements for what will be comfortable for your partner. You can always work your way up. A silicone dildo that has some "give" to it, rather than a very rigid dildo, will be more forgiving as you both learn to use it. Always use a good water-based lubricant!
The message is that sex toys won't solve major medical problems, but they may help treat the ED associated with the problem. They are safe, fun and can add a new dimension to your sexuality.
Advertising disclosure: This content contains affiliate links and sponsored product placements. That means that if you make a purchase through one of these links, we receive a commission. See our Advertising Disclosure page for more info.