Sex Toys for Older Men
Tweet
Advertising disclosure: This content contains affiliate links and sponsored product placements. That means that if you make a purchase through one of these links, we receive a commission. See our Advertising Disclosure page for more info.
Sex toys have for the most part been designed for women, but more men are coming to realize their benefits. They are recommended by therapists and physicians to help treat sexual dysfunction and to improve sexual enjoyment. They can be used in conjunction with medical treatment for erectile dysfunction or they can be used for enhancing sexual performance and enjoyment in those without erectile dysfunction.
What are the different types of sex toys for older men?
Vibrators & Penis Stimulators
A 2009 study about male vibrator use by Michael Reece at the Center for Sexual Health Promotion, University of Indiana, reported 45 percent of men ages 18-60 had used a vibrator during sexual activity. Men most commonly reported use of vibrators during foreplay or intercourse with a female partner. The conclusion of the study was that vibrator use by men during solo or partnered sex was common and associated with a variety of positive sexual function health benefits.
Reduced penis sensitivity with aging means more stimulation is needed for erection and orgasm. This can be a challenge for a few reasons:
Prolonged manual stimulation can tire weakened or arthritic hands
Joint stiffness and muscle weakness may limit comfortable positions for prolonged oral stimulation
Prolonged sessions of stimulation may lead to fatigue or tiredness
Vibrators and penis stimulators provide the strong, consistent stimulation that the body no longer can. There are many different kinds, starting with small external vibrators (often called "bullets.") They are non-gender (providing plenty of opportunities for partner play!) and can be used on the penis, nipples and other erogenous zones. One of the strongest bullet vibrators is the We-Vibe Tango.

Tango by We-Vibe - Blue
Penis stimulators (sometimes called "guy-brators") are designed specifically for the penis. They are also marketed as penis vibrators, male vibrators and male stimulators. The one I like to recommend is the Hot Octopuss PULSE. The main advantage is that it doesn't require an erection to use and enjoy! The design accommodates a flaccid penis, and can be used hands-free or, with some lube, as a stroker. The device oscillates and pulses, stimulating the penis head and shaft. PULSE can be used for solo enjoyment or to help build an erection for penetrative sex. There is also a couples version of the PULSE that adds a vibrating base.
PULSE SOLO ESSENTIAL by Hot Octopuss
Penis Rings
The penile ring, also called the cock ring, is placed around the base of the penis. The ring permits blood flow into the penis for erection formation and reduces blood flow out from the penis to maintain the erection. This is possible because the pressure for filling is greater than the pressure for out flow. A ring may also enhance sexual pleasure by delaying and intensifying orgasm.
Basic C-rings are made of stretchy silicone or rubber, so they don't require precise fitting or measuring. They are also inexpensive. Many come in a set of three, allowing you to experiment with size and fit. A good water-based lubricant can make placement and removal of the ring easier.

Lovehoney Get Hard Extra Thick Silicone Cock Ring Set (3 Pack)
Vibrating penis rings are also available and are designed to provide extra stimulation to the penis, vulva, clitoris and/or perineum. You can find all different kinds of vibrating penis rings from simple to elaborate. I recommend always looking for body-safe materials and quality construction. Two quality examples are the LELO TOR 2 and Hot Octopuss ATOM.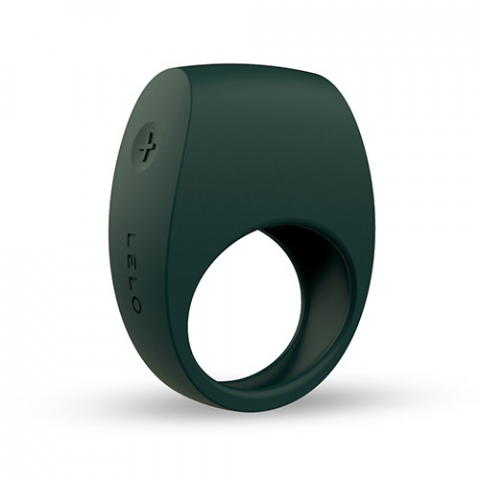 Penis Pumps
In those suffering from erectile dysfunction (ED), the ring can be used in conjunction with a penis pump. The pump creates the erection hydrodynamically. The ring is slipped off the base of the pump and onto the base of the penis as the pump is released and removed, thus holding the erection.
Although pumps are primarily recommended for treatment of erectile dysfunction, they can also be used for pleasure, combined with masturbation.
Masturbation Sleeves & Strokers
Masturbation is normal, very common and has many health benefits. I talk about those benefits in "Masturbation, Facts, not Myths." The following is a quick review of those benefits:
Reduction of stress and tension
No performance anxiety
Blood flow to the penis is improved which promotes sexual awareness and satisfaction
Masturbation sleeves and strokers enhance the pleasure of masturbation. They have textured interiors and are meant to mimic the feel of intercourse or oral sex. The erect or partially erect penis is inserted into the sleeve, which is then moved in a stroking or pumping motion—the same motion as masturbating with the hand. It's good to use a water-based lubricant for a better feel and to ease friction.
One product that I like to recommend is the Fleshlight Flight Pilot, which is discreet and looks like a flashlight on the outside. It mimics the feel of intercourse with adjustable suction, lifelike interior material, and a variety of different textures (bumps, fingers, ribs).

Fleshlight Flight Pilot Male Masturbator
The Sue Johanson Super Head Honcho is a classic favorite. It mimics the feel of oral sex with three suction chambers and a textured sleeve. It is very affordable and a good first stroker to test the waters.

Sue Johanson Super Head Honcho Male Masturbator
Prostate Massagers
Stimulation of the prostate offers a number of health and sexual pleasure benefits. There is a thorough explanation of both in my article entitled "The Perineum, the Anus, and the Prostate Gland as Erogenous Zones."
The prostate can be stimulated externally by putting pressure on the perineum between the scrotum and the anus and internally through the rectum. Internal stimulation is more direct and intense and can be done with a finger or with prostate massagers.
Prostate massagers come in many designs such as beads, vibrators, or plugs. The best sellers are the silicone products. Massagers can produce powerful, long-lasting orgasms and intense ejaculation.
The soft silicone We-Vibe Vector has an adjustable head and flexible base that comfortably target both the prostate and perineum. It offers gentle pressure and deep, rumbling vibrations.

Vector by We-Vibe
The vibrating LELO LOKI is specially shaped and angled for prostate massage. It is smooth and curved, with a stability ring to help with placement. LELO offers several other luxury prostate massagers, all of which are of the highest quality.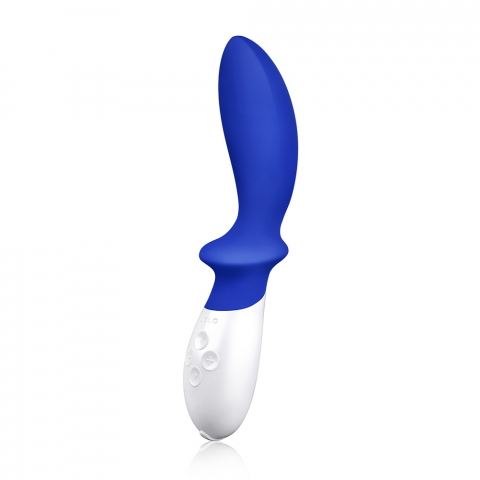 So what is the take home message? Sex toys for men used during solo and partnered sex is common and growing. They are associated with improved sexual function and a wide variety of positive sexual health benefits. Talk over incorporating a sex toy with your partner. You both are likely to enhance your sexual pleasure.
Advertising disclosure: This content contains affiliate links and sponsored product placements. That means that if you make a purchase through one of these links, we receive a commission. See our Advertising Disclosure page for more info.